Grain Moisture Analyzer, Farm Use - GAC2500AGRI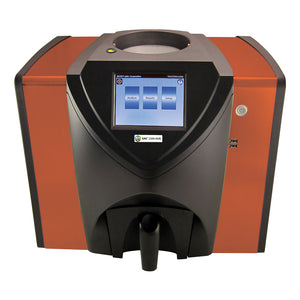 Grain Moisture Analyzer, Farm Use - GAC2500AGRI
NOTICE: The model GAC2500AGRI has been replaced by the GAC2700. Please visit the product page to learn more about the updated model. 
Stay up-to-date with calibrations to comply with USDA-FGIS or State Weights and Measures (released in May and August every year)
Download from Dickey-John Website
The GAC2500AGRI can be used on the farm and in states that do not require NTEP approved moisture testers. It can be calibrated for up to 8 different commodities of your choice. These calibrations are the same calibrations being used in the GAC2500UGMA NTEP meters. The GAC2500AGRI also uses the newest test cell technology (149MHz) to provide repeatable results, just like testers used at the commercial grain elevator. Test weight measurement is automatic with each test cycle. The results are repeatable and nearly as accurate as the official quart cup. This tester has more accurate temperature sensing capabilities than previous moisture meters and can read at extreme temperature conditions, including frozen or hot grain. (This meter can be set-up to test hot corn upto 165ºF.)

The GAC2500AGRI is easy to use and is touchscreen driven with calibrations that are easily updated via a USB port. If you have access to the Internet, these can be downloaded by the user and plugged into the meter for updates. All Dickey-john meters are proudly made in the USA. Currently available only in the North American market

Actual dimensions are 14"L x 19"W x 17"H. Shipping dimensions are 24"L x 20"W x 20"H. Net weight 28 lbs., ship weight 38 lbs. .


Contact us for special pricing! E-mail or Call:
Sales@seedburo.com  |  1800-284-5779